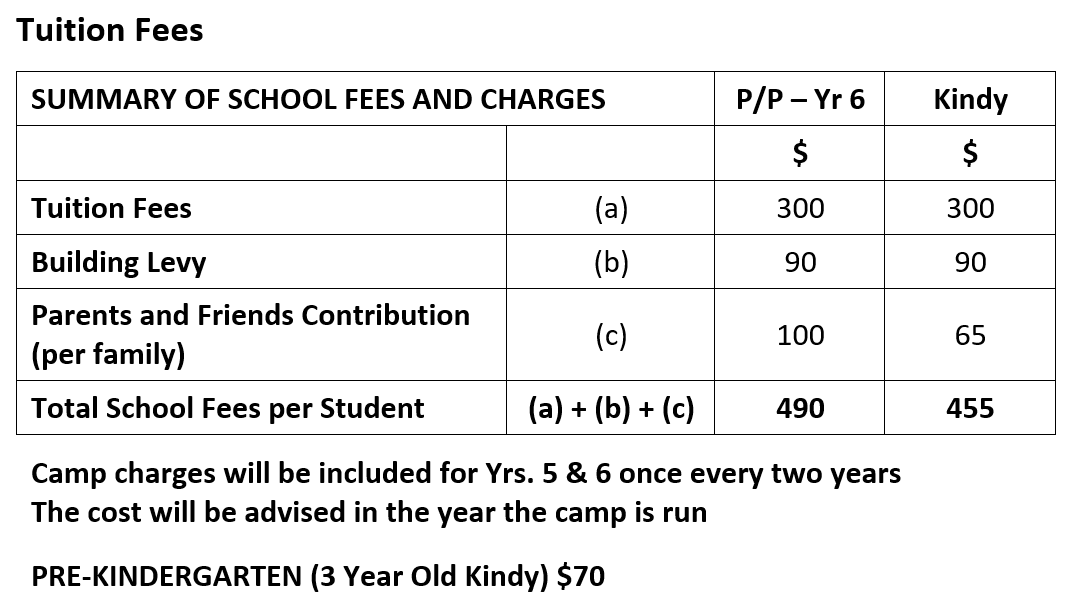 Tuition Fees are billed at the start of each school year. 
Payment of Tuition Fees
Various payment options are available to pay your fees including:  
One annual payment, by semester, by term, by month, by fortnight or by week. These options are detailed on your tuition statement. 
St Joseph's CPS Pinjarra is moving towards cashless transactions. Payments can be made by BPay, direct debit, credit card or EFTPOS. 
Additional Information 
ABSENCE FROM SCHOOL – No reduction of fees will be made on account of an absence from School, for whatever reason, as the cost incurred in operating the School are not lessened by the absence of individual students.
NOTICE OF WITHDRAWAL – It is a condition of enrolment that one full term's notice of withdrawal of a student is given in writing.
INSURANCE – The School has a Student Accident Insurance Policy covering all enrolled students.